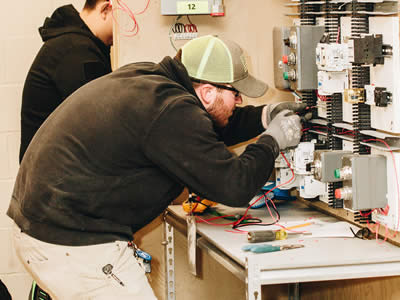 Safety Programs for Electrical Contractors – Electricians
The IEC-KYIN Safety Director visits job sites to conduct thorough safety inspections, following a four-page OSHA compliance checklist. We also provide on-site safety training.

This training also identifies additional specific OSHA, EPA, and DOT compliance training that may be required in certain situations. Please be aware that this training will not, however, serve to fulfill any of the compliance training required by the above listed agencies.
Please contact us at (502) 493-1590 or click below to request more information.

Safety training topics include:
Electrical Safety
Personal Protection Equipment
Fall Protection
Hazard Communication
Confined Space
Competent Person Training
Lockout/Tagout
Trenching and Excavation
Ladders and Scaffolds
First Aid & CPR
Forklift Training
Common inspection items include:
Extension cords
Ladders, scaffolds, fall protection harnesses
Aerial lifts and booms
Hazardous chemicals
Panelboards
Fall hazards
Fire protection
Power Tools
Temporary wiring
GFCI's
Trenching
Housekeeping
Bloodborne Pathogens kits
First Aid kits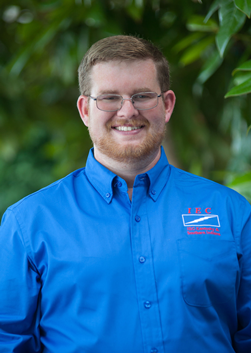 Brandon Yates – Safety Director
My name is Brandon Yates. I am the Safety/Training Director for the IEC.
My experiences include:
Being involved with the IEC as a Teacher's Assistant in 2021
Being an Electrical apprentice at Yates Electric and becoming a Journeyman Electrician
Completing the 4 year IEC Apprenticeship Program
Being OSHA 10 and OSHA 30 trained
Having a background of hazmat and confined space training through UPS and Voith Cleaning at Ford Motor Company
I am excited to be able to help educate our membership about the dangers that may be present in the workplace, as well as be able to actively work with the instructors training the next generation of electricians.